Enroot Products, part of the FibreDust family of companies, is now shipping the first pallets of Ameri-Coco fluffed bagged coco coir!  Full Press Release Below.
ENROOT PRODUCTS SHIPS FIRST AMERI-COCO BAGGED COIR
Ready to Use Expanded Coco Coir Growing Medium
Cromwell, CT, October 4, 2017– EnRoot Products LLC, makers of high-quality Coir announces the release of the Ameri-Coco Ready-To-Grow bagged Coir. Available in convenient 1.5cu ft bags, Ameri-Coco products come in three varieties to suit growers needs: Root Kandy is the perfect medium for high value crops with ultra-low EC requirements, Root Kandy is 100% Coco Coir Buffered with Cal Nitrate to reduce the EC to below .5; Brown Pearl is 100% Pure with a smooth blend of Perlite. Our coir is washed and low EC water then blended with perlite, a long respected, natural additive which adds air space to the blend; Colombo Jumbo is the Coir you love from the world leader in quality Coir- EnRoot Products. Low EC and ready for your own custom blend or straight out of the bag. No Expansion necessary, this is fluffed and ready-to-grow. " In the market for special crops these superior crops deserve superior growing medium." Says Brian Ziff, National Sales Director "That's why we are introducing a new high-quality Coir- Ready to Grow."
"Griffin is enthusiastically supporting the launch of the Ameri-Coco fluffed coir product line. Bagged, expanded coir meets a need for commercial growers in the controlled environment agriculture arena and also appeals to home gardeners. The Griffin team looks forward to helping more growers bring easy to use coir products into their toolbox as a solution to produce better crops," said Tami Van Gaal, CEA Division Leader with Griffin. Griffin is Enroot's primary horticultural distribution partner for the Ameri-Coco line for the US market.
EnRoot Products Ameri-Coco Bagged Products are specializes in the professional grade hydroponic coco coir products you need to be successful. We offer crop specific products designed to maximize your efforts in low tech or high tech growing environments. Coir is a growers choice for tomatoes, cucumber, pepper, berries and medicinals. All of Ameri-Coco's coir products are consistent quality, pre-washed with low EC and ready for use.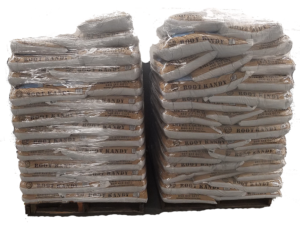 For more info:
Contact Andrew Pidgeon
Cell 860-919-6550
Email andrewpidgeon@ameri-coco.com
Website www.ameri-coco.com