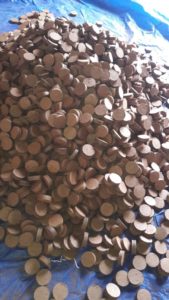 Need coir discs for shipping with a growing product or a growing project? FibreDust can make coir discs in just about any size for any product you may be developing or growing. Coir discs are compressed coir that expand to the exact size needed for easy seeding, rooting or growing in aeroponics or hydroponic systems. We can make coco coir discs wrapped with a sleeve or without. Great for seed sprouting in mini greenhouses, bonsai, micro greens and more.
We make 100% coco coir peat discs and can make blends for specialty crops like orchids or gerber daisy that have coconut fiber and or chips mixed in.
Coir discs come in sizes ranging from 3cm to 10cm and are available in box quantities to pallet quantities from our warehouse in Cromwell CT, To container quantities shipped from our factory in Sri Lanka.  Custom sizes available.  Just tell us your needs, we'll make you discs 🙂
For grower quantities please contact us for a quote.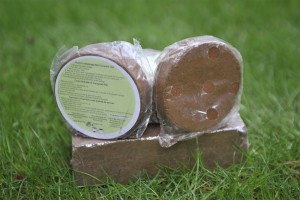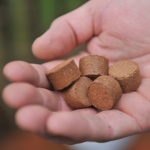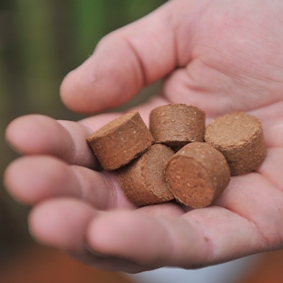 Product Inquiry Coir Disc