Erosion Control Mats and Blankets
Erosion is a worldwide problem. Soil is lost with both flooding rushing down hillsides and drought via dust storms ravaging bare lands.  At Fibredust we offer a natural solution:   Coir erosion control mats and blankets. These organic biodegradable  geotextiles provide an effective system for erosion  control.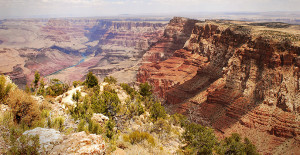 Some of the earths most spectacular features are the result of erosion, the Grand Canyon for example. But, when mother nature's forces of wind and water want to redistribute soil from a place it is needed, to place it is not, erosion control becomes a neccessity!   Fibredust Coco Coir Erosion Control Mats, eco-friendly, biodegradable, and all natural, are a good bet to place against wind, rain and floods.
Natural Erosion Control
For a natural response to flooding and wind driven erosion, our erosion control mats help establish plantings that can keep erosion from happening. While synthetic products exist, designed to keep erosion at bay, many cause additional environmental problems. They can become intangled in mowers, trap wildlife and other have other unexpected results.  Coir netting is a natural eco-friendly product that enhances soil health and protects seeds, allowing them to germinate, grow and become a natural force to hold soil in place.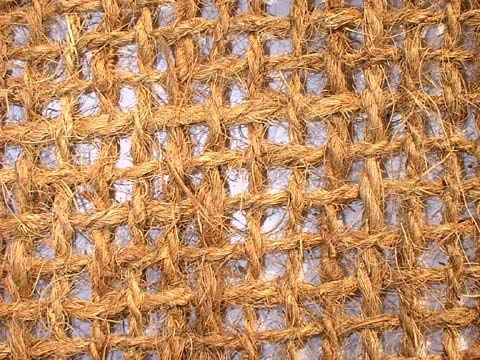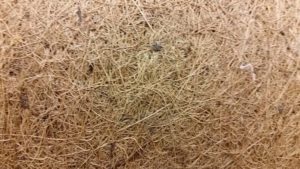 .
The natural biodegradability assures no cleanup will be necessary when plants take hold. Coir blankets and mats are the perfect natural geotextile material to apply to hillsides, banks, farmland and construction projects, to reduce the effects of erosion. Coir mats and blankets can last up to 5 years and eventually, will gracefully decompose.
Coconut coir mats or blankets come in several different strengths to cover any situation.
Fibredust LLC provides the highest quality coir products available on the market today. OMRI approved for organic use, US based home office, easy communication, and logistics. Call us today for a quote
.
FibreDust Erosion Control Mats
| | | | | |
| --- | --- | --- | --- | --- |
| Product ID | Erosion Control Mats | | W | L |
| ecmat400 | 400g/m2 120SqYd | | 2m | 50 |
| ecmat700 | 700g/m2 120SqYd | | 2m | 50 |
| ecmat900 | 900g/m2 120SqYd | | 2m | 50 |
For more information download our spec sheets below:
Need Help or want to place an order? Please fill our our Contact Us form
More info on Erosion Control Products