3 and 5 Gallon Pre-Filled Coir Grow Bags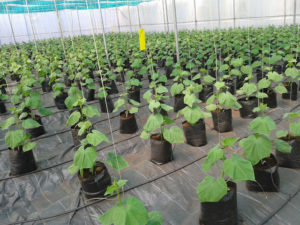 FibreDust's grow bags get plants off to a great start and keeps them growing till harvest. Our grow bags come with a compressed coconut coir block that when hydrated expands to the perfect height to fill the bag.  Coco coir soiless growing media in grow bags is used worldwide in controlled environment agriculture where it is  combined with proper crop specific nutrients and irrigation .
Grow bags create an instant raised bed garden area that can be used anywhere. No need to till or weed a growing  area.. just start in a grow bag.
A new product in our upright growbag line is our True Blue Blueberry Grow bags, formulated specifically for commercial blueberry production.  True Blue grow bags include a proprietary blend of coco coir pith, coco coir chips and coco coir fiber to create the perfect well drained, high oxygen growing blend that blueberries demand.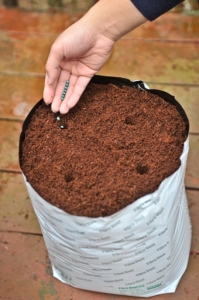 Available in small quantities packaged with our Complete Garden Kit and available on Amazon  If you are interested in pallet or container loads please use our inquiry form to the right.  To see how one farmer is using grow bags to control his growing environment, check this article on Tom March and  March Farms.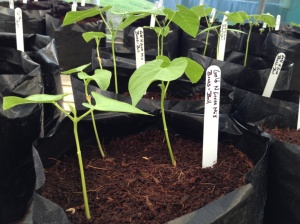 Grow Bags Quantity Inquiry
Cucumber in 5 gal Grow Bags
Tomatoes in 5 gallon Growbags
Blueberrys in True Blue Grow Bags