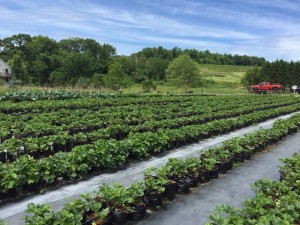 Why use grow bags?  FibreDust's grow bags get plants off to a great start and keeps them growing till harvest. Many growers love our bags because it doesn't matter what s under them. Farmers love them because they have no need to till or weed. Gardeners love them because they create an instant raised bed garden area that can be used anywhere. No need to till or weed a growing  area.. just start in a grow bag.
Both our 3 and 5 gallon grow-bags come complete with a compressed coir block that when hydrated inside the bag, fills it to the perfect planting level.  Add seedlings or direct sow. The coir medium inside, when complimented with the proper nutrients and irrigation will provide a well drained, moisture retentive substrate that fosters root growth and healthy harvests.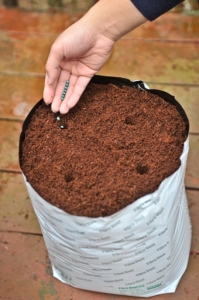 Available in small quantities at our storefront. If you are interested in pallet or container loads please use our inquiry form to the right.  To see how one farmer is using grow bags to control his environment, check this article on Tom March and  March Farms.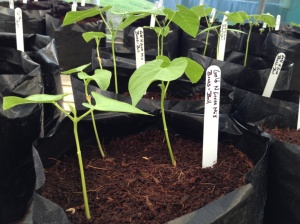 Grow Bags Quantity Inquiry