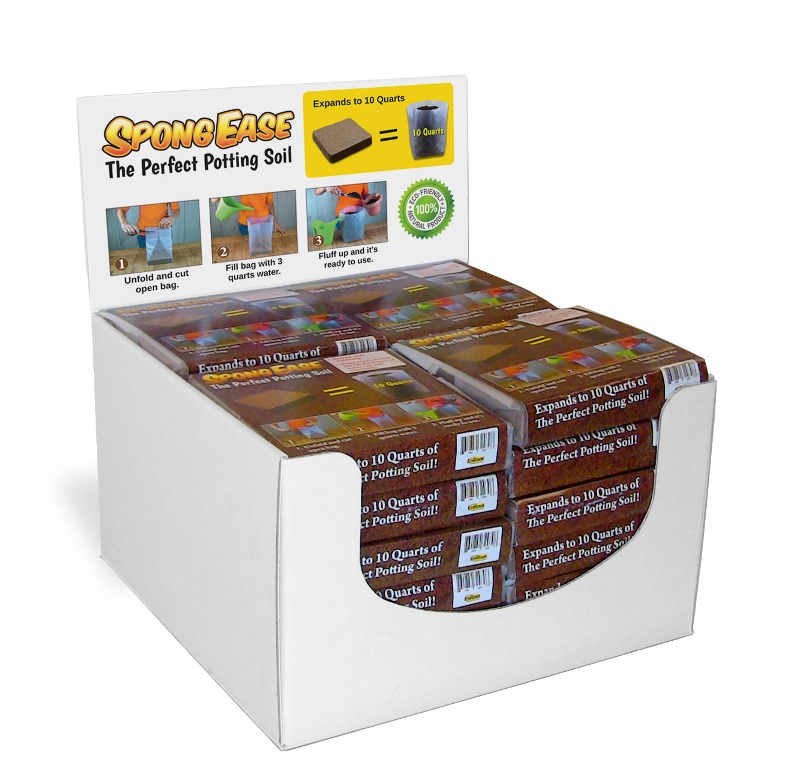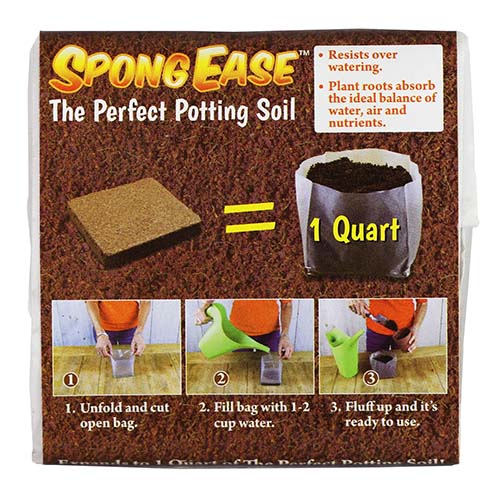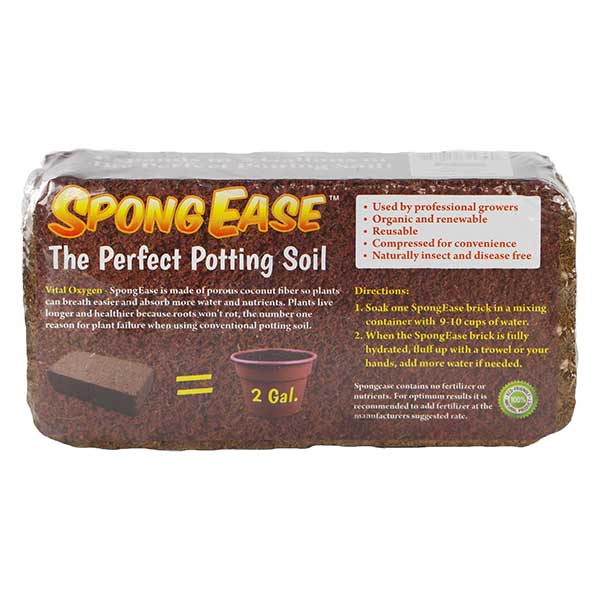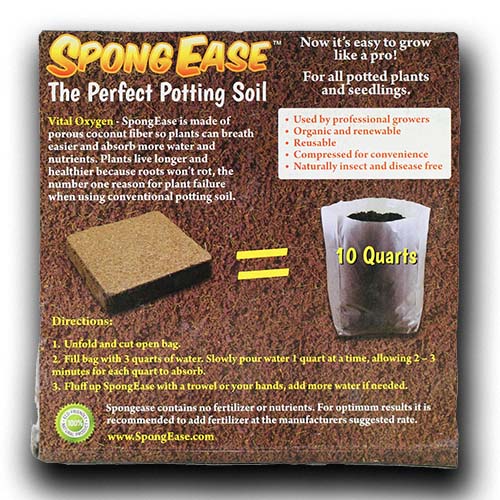 SpongEase – Introducing Coco Coir Growing Media In Sizes Gardeners Love
Coco coir growing media has only been on the radar of professional growers for less 20 years.  While many home gardeners may have heard of coco peat,  purchase typically involved a big block of material they weren't really sure they would like or use.
SpongEase changes all that with their conveniently sized coco coir products that are easy to grab, go, store and grow.  Experimenting with coco coir growing medium is no longer the commitment it once was! SpongEase allows consumers to choose compressed coir in take home sizes as small as 1 quart (expanded) at price points that no one will quibble over.  Just add water to expand to 5 times it's compressed size!
Revolutionary Turf Tool: The Seed Stitcher
No more backbreaking labor repairing dead grass, the Seed Stitcher makes it easy!  Just "stitch" over existing thatch or mulch, sow your seeds, water in and grow.  No lugging topsoil or digging out dead turf is necessary with the Seed Stitcher.  You can also create fantastic flower borders, vegetable gardens and more.. just Stitch Sow and Grow!  The Seed Sticher comes in three models, The Home version at price points homeowners love: The Pro Model, made from tubular aluminum so it's lightweight and easy to use in commercial applications; and last and mighty, the Pro Double, which enables the user to cover twice the ground in half the time!  Inquire today about handling the Seed Stitcher in your Store!
Micro-Greens Made Easy
GreenEase 100% jute seed pads are the clean and easy way to grow microgreens at home and professionally.  These OMRI listed organic seed pads come in packs of 10 in two sizes, 10x20, to fit a standard nursery tray and 10X10, enabling 2 crops in one tray.  Take advantage of the craze in microgreens and offer these seed pads in your store to get your customers growing their own micro greens!
Garden Anywhere with RootEase Soft Side Root Pruning Pots
RootEase stiff fabric pots enable gardening anywhere there is sun! Roof tops, decks, patios, on cement, rocky soil, you name it.. it's a garden when you add RootEase, soil, water and plants!  Made from NON BPA recycled water bottles, RootEase pots will give you years of growing anywhere you want to grow.  Vast size selections from 1 gallon to 400 gallon!  Larger RootEase are perfect for instant garden beds.  No need to till or weed, just place the bed right on top of existing grass, fill and plant.  Priced to sell!
Live Mulch: Seeds Packed With Grow Power
Live Mulch is a blend of quality seeds packed with a moisture holding substrate to get your flower beds and grass off to a great start!  A wonderful add on for the Seed Stitcher, these convenient clear plastic jars make it fast and easy to plant a bed or border.  Each jar covers approximately 100 SF and can transform a yard from drab to fab in just a few weeks!
Ready to Order?
Get your customers stitching, sowing and growing !
Fill out the form at the right and we'll send you pricing and catalog.