Pongal is a celebration of harvest practiced by Tamilians.  Pongal, celebrated this year on January 15th,  is an opportunity to thank Surya, the sun god, for the blessings of abundance and prosperity. Literally the word Pongal means "overflowing".  During Pongal, homes are decorated with banana and mango leaves and colorful drawings are created on the floor with colored rice flower. The women boil milk to overflowing
in new pots. As the pot overflows, rice is added. The Pongal rice is served along with a sweet named pongal, made of rice, cardamom, jaggery, raisins, green gram and cashew nuts. This is part of the festival and is regarded as an offering to the Sun god. Cows are also decorated during the Pongal ceremony and fed special Pongal sweets.
Here is a cute animated video that shows the Pongal celebration and greeting.
The following pictures are of our factory workers enjoying the Pongal feast prepared for them.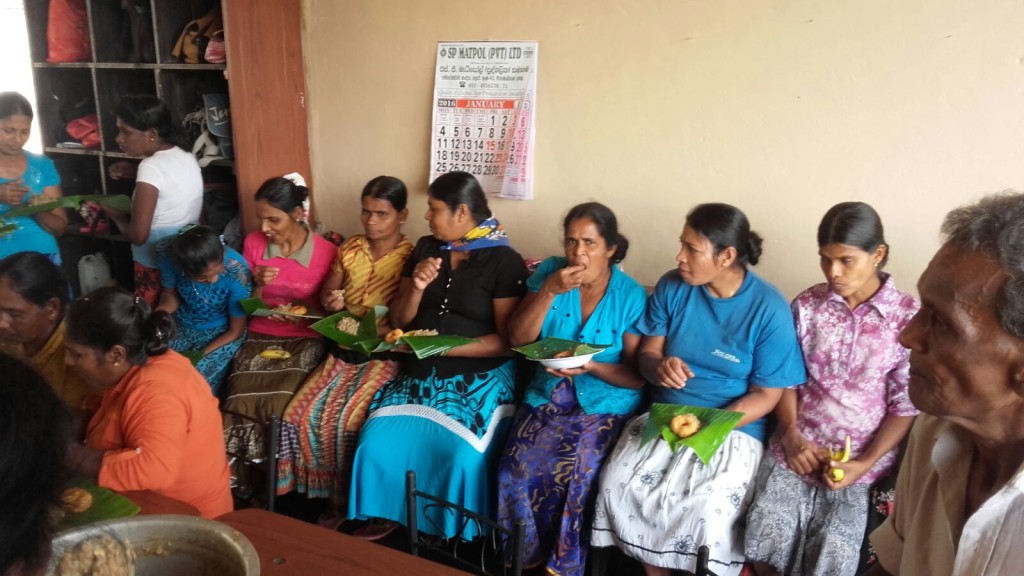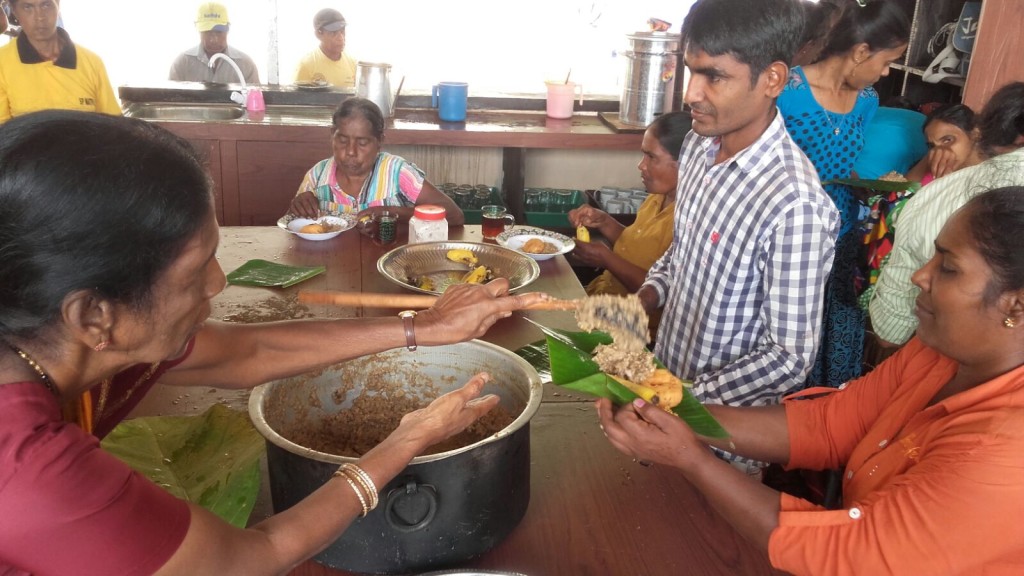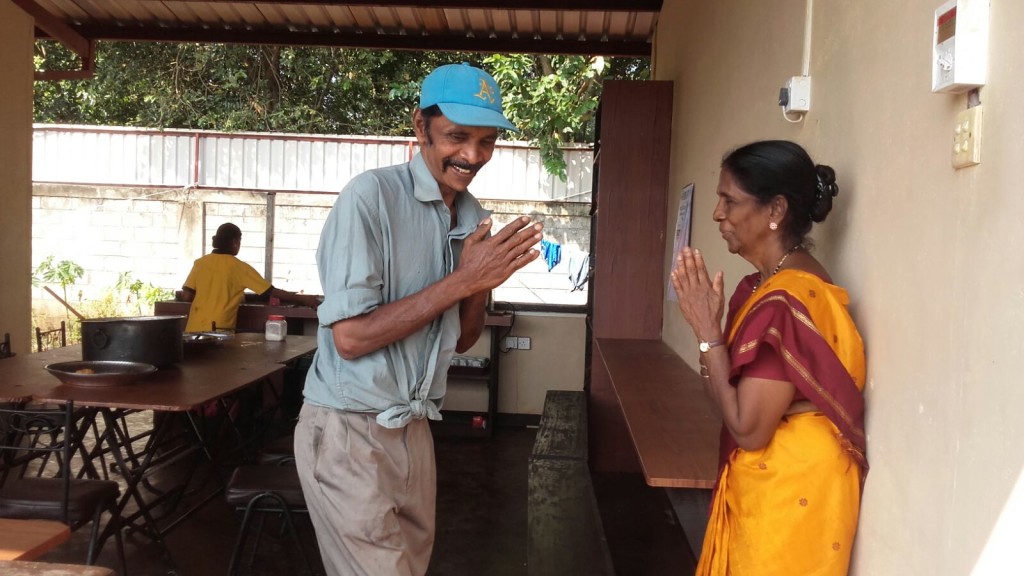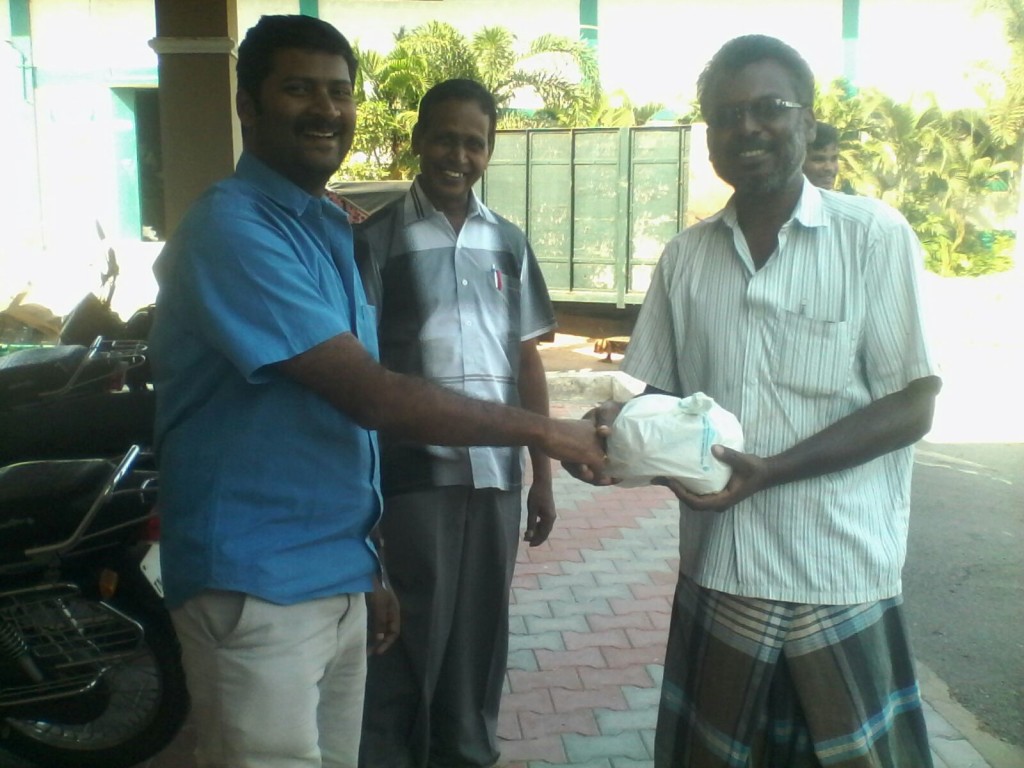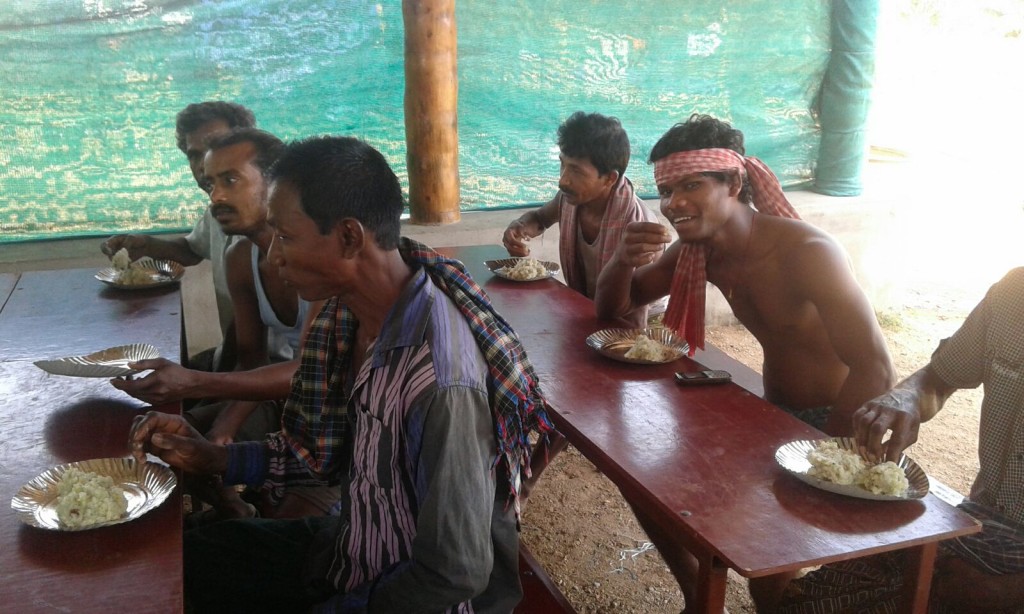 May your Harvest be abundant and your blessings overflowing!